Welcome to Respawn Ninja's Rift Rivals coverage! I'll be recapping the games from each day, so if you can't watch the epic grudge matches going down live, here's a place for you to catch up! We've got plenty of fantastic games going down, so enjoy the final instalment of the group stage of Rift Rivals Recap!
---
Schedule
---
Game 1 – Kuala Lumpur Hunters vs Detonation FocusMe
The first game of the day continued the do-or-die trend for Japan, where any loss destroys the slim chance they had to make finals with their 1-6 record. However, they didn't get the start they wanted when Ceros' Heimerdinger got caught out by QaspieL's Graves and gave over First Blood to an already oppressive early game jungler. Ceros' pocket pick got his revenge though, as Steal helped him take down QaspieL minutes later. With pressure on the topside after a kill onto Shiro's Dr. Mundo, Detonation FocusMe took themselves First Turret and the Rift Herald to guarantee a second turret. The game quietened down until the 20 minute mark, with only some brief tower and kill trades with two Drakes going over to the KL Hunters
Highlights from Game 1 – Kuala Lumpur Hunters vs Detonation FocusMe
However, as the bell chimed 20, Detonation FocusMe won a fight near Baron and took down Shiro, QaspieL and ArrHedge without loss and subsequently took themselves a very early Baron a la the OPL special. With the Hand of Baron, Japan's top seed knocked down turret after turret to grow their gold lead to 7k before a monstrous fight in the midlane at 23 minutes resulted in 3 for 4 trade in favour of DFM as well as an inhibitor to break the game wide open. They began sieging the toplane for a few minutes before moving back to take down Baron. However, klh stayed too long in the contest attempt and the SEA team were aced to give DFM the win and keep the flickering flame that was Japan's finals hopes alive.
---
Game 2 – Chiefs Esports Club vs Ascension Gaming
Japan couldn't guarantee themselves the spot in the finals, they had to rely on other results to make it. The first box needing to be ticked was the Chiefs taking down Ascension Gaming and I'm sure Japan were quaking in their rooms as Ascension took themselves the first three kills of the game, with Babip dying after a gank and Raes and Destiny being taken down minutes later. Both teams traded the next few kills as well as turrets and Drakes, but the gold lead was in Ascension's favour going into a massive teamfight at the 18 minute mark where Chiefs walked away with three kills, only losing Raes in a blunder after the fight.
Highlights from Game 2 – Ascension Gaming vs Chiefs Esports Club
More teamfights went down until Ascension made a move onto the Baron at 27 minutes, and a failed steal from Babip wasn't the end of the world as a 5-man Alistar combo from Destiny set up ry0ma for a fantastic Last Breath to leave only Delpain's Graves alive. More kills went the way of the OPL's second seed as they broke Ascension's base again and again, and their gold lead started climbing fast, reaching 4k by 30 minutes from what was a deficit prior to the Baron fight. A 1v1 between Rockky and Swip3rR was miraculously won by the veteran Chiefs toplaner and allowed the rest of the team on the other side of the map to start a brawl to give Raes a Quadra Kill, and with all of Ascension dead, it was very easy for the Chiefs to thunder into their base and take the game to make the race for second even closer.
---
Game 3 – Mineski vs Legacy Esports
The next chance that SEA had to push ahead of the LJL teams definitely started on the right track, as both Exosen and Kaigu helped with kills onto their opposite laners in Claire and Mimic respectively. Only's Graves also went down to Exosen's Zoe before Chiefs snagged a return kill of their own onto Hamezz' Fiddlesticks. Kills kept going the way of Mineski as they took down Legacy in every lane with constant pressure, also collecting the first two turrets of the game as they created a 5k gold lead as well as an 11-3 kill lead by 15 minutes.
Highlights from Game 3 – Mineski vs Legacy Esports
It was no contest for Baron as Mineski easily picked that up, and made the most of it as they started a massive siege in all lanes. Japan's hopes looked all but destroyed as Mineski picked small fight after small fight to slowly chip down Legacy's resistance. With the gold lead climbing, the power on their side, Mineski found the opportunity they were hunting for and seized it with both hands, leaping onto the outgunned Legacy roster and wiping them from the Rift. With the teamfight victory, the game and the finals slot was all but theirs as Japan now needed to take down both Ascension and the Dire Wolves to force a tiebreaker.
---
Game 4 – Ascension Gaming vs Detonation FocusMe
The final showdown between SEA and Japan was always going to be an epic battle, with Japan's reputation on the line they again didn't start like they needed to as Rockky's Darius solokilled Evi's Kennen, but got back on track with a beautiful gank from the funnelled jungle Kai'Sa from Steal to kill Ascension's bottom lane. Kills were traded in a few skirmishes, with first turret belonging to Detonation FocusMe the gold lead was theirs going into a fight at 15 minutes which saw them walk away with a 2 turret lead, the Ocean Drake and 3k gold.
Highlights from Game 4 – Ascension Gaming vs Detonation FocusMe
Both teams started roaming the map, taking turrets and searching for kills, and when they found them, the game got even more intense. Detonation FocusMe found themselves with the Baron buff and made the most of it, penetrating deep into Ascension's base, managing to destroy both Nexus Turrets. After being forced to retreat, DFM decided they'd go back into the base and ended up losing the ensuing teamfight to give Ascension some hope as they picked up the Infernal Drake. As the Baron respawned, DFM caught out two members of Ascension and that was all they needed to teleport into the bottom lane and take down the Nexus. Sadly, Japan still couldn't make the finals due to the head-to-head rule, but they could begin redeem themselves with the victory.
---
Game 5 – Pentagram vs Dire Wolves
Japan's last hurrah was exactly that, as they quickly picked up 3 kills onto the mid and bottom lanes of Dire Wolves, and backed it up minutes later as they ganked k1ng and Cupcake and snagged themselves kills onto Shernfire and the first turret as a bonus to create their early advantages. It didn't take long for Pentagram to go 6 kills to 0 up and an early gold lead, but Dire Wolves weren't going to take this threat to their undefeated run lying down as they unleashed some blistering macro play to claw their way back into the game.
Highlights from Game 5 – Pentagram vs Dire Wolves
With precise movements, the Wolfpack rotated around the map with Cupcake's Tahm Kench, and with BioPanther's Ornn initiation they consistently put kills and turrets up onto the board. Equalising the Infernal Drake count, the Dire Wolves moved onto the towers, and with 3 turrets to their name the 5k gold lead helped them win a fight at 21 minutes to take the Baron. With game control fully wrested from Pentagram, the Japanese representatives started to crumble as they made bad decision after decision to give even more advantages to the Wolfpack. The turnaround came to a head as the Dire Wolves found their time to strike and unleashed a feeding frenzy onto Pentagram to take the game and remain undefeated in all competitive games in 2018.
---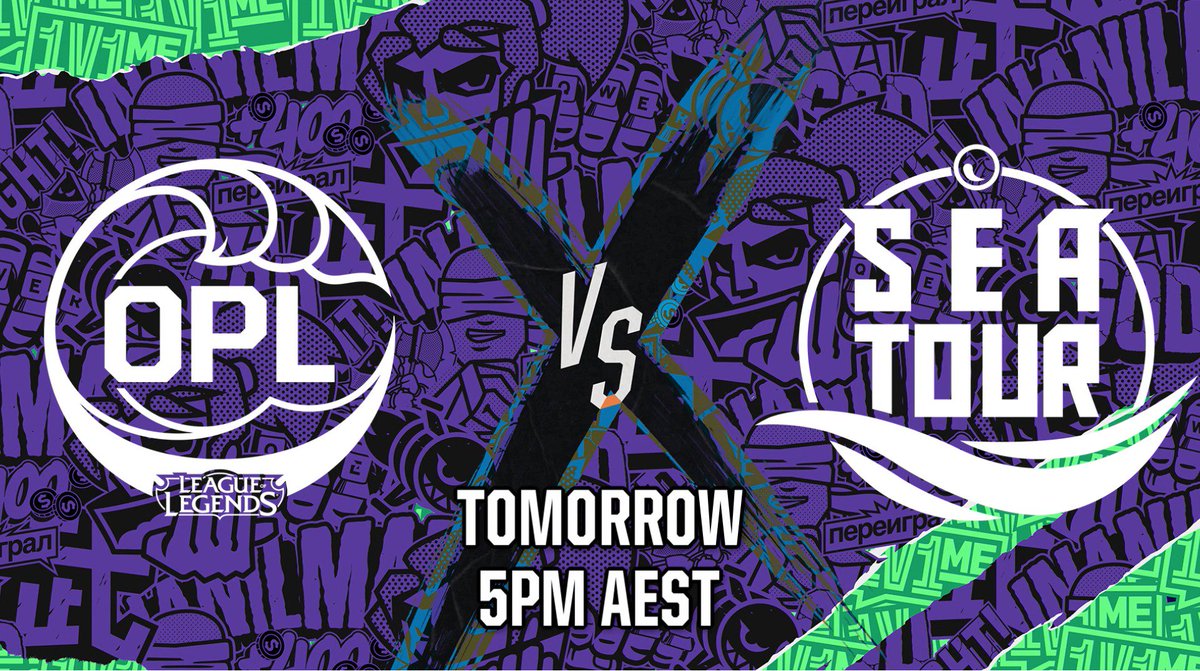 And that wraps up our final day of group stage Rift Rivals 2018! Stay tuned, because we'll have more content coming out all week right here on Respawn Ninja! Tomorrow is the final, so make sure you turn out in force to support! As always, if you want to catch a bit of the action, head on over to http://twitch.tv/OPL and join the thousands already cheering on OCE!